Due to social distancing guidelines we are unable to deliver group coaching sessions, but we are introducing a 30 minute Beginners Coaching session, along with a 90 minute climb every weekend from the 15th August.
We offer a range of coaching options, from free beginners classes to advanced coaching with Ben.
Our coaching sessions cater for all levels so if you're just getting started or want to advance your techniques and strength, coaching can help you make that move to the next grade.
Weekly group coaching sessions
Get to Grips: Saturday & Sunday: 12.30-13.30
A free and relaxed coaching class for adults aimed at beginner to intermediate level, looking at developing your skills to become a better climber.
Only 10 spaces available so make sure you book to save a space. You will need to purchase a climb session to access this session.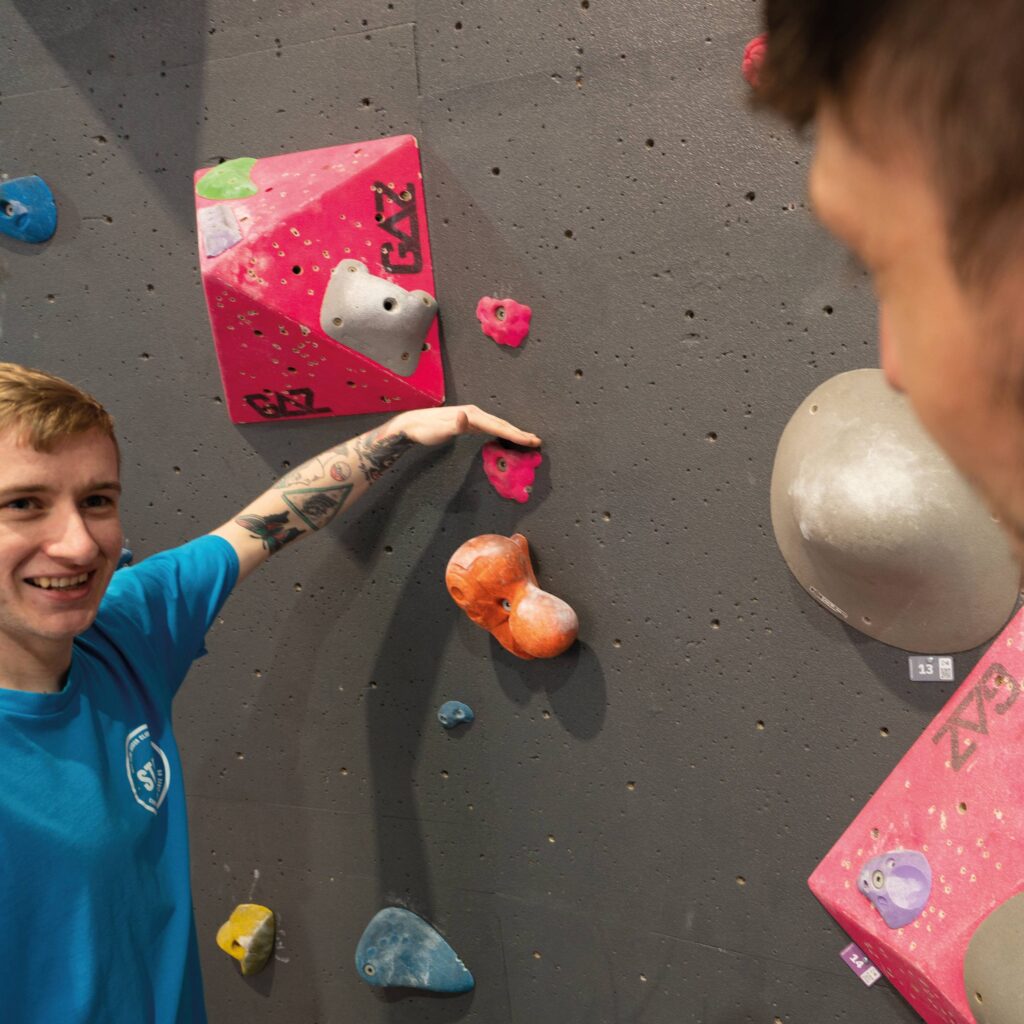 Beginner Coaching with Malcolm: Monday 6pm
A free and relaxed coaching class for This 90 minute session is free when you pay for a climbing session.
More info
Women's Coaching with Freya: Wednesday 6pm
We are dedicated to supporting women feel confident to climb. We have an amazing team of women climbers, such as Freya, who are ready to teach you all you need to know about climbing as a woman.
One to One & Private Coaching
One to One Coaching
Our expert team of coaches at City Bloc are trained to be able to support you in your climbing journey. A session can cover some of the following tailored to your needs …
Benefits
Coaching with Ben
Our Director and Ex British Champion Climber Ben is available for one to one and two to one sessions.
This is a chance to really take your climbing to the next level, perfect for those who are already proficient climbers and looking for the next challenge.
Other Useful Resources
We have some great resources including an Online Training Library and a growing blog with articles from our team and other climbers at City Bloc that might help you progress. Why not check them out.