For the things we have to learn before we can do them, we learn by doing them
– Aristotle
Aristotle was right, the way to improve is to get to the wall, but we know from experience that getting some coaching along the way will ensure that the practice you put in is the right practice, and cross training your strength off the wall will really advance your skills.
---
Adult Coaching
We currently have a few of our coaching sessions running, for beginners and for women.
---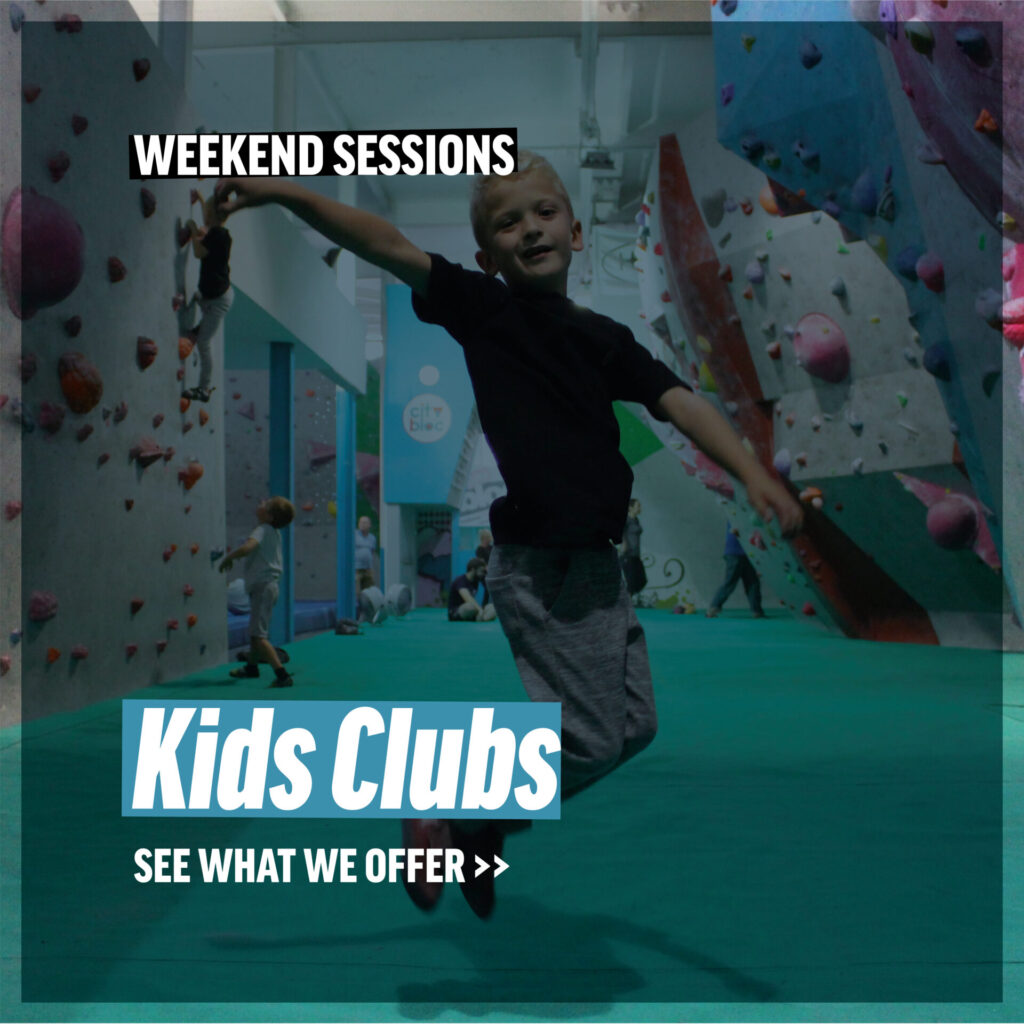 Kids Coaching
Our popular kids and teens sessions are ideal for giving them the skills and confidence to climb from a young age.
---
Our Training Gym
Get a peek at all the new equipment we have installed in 2020 to help you improve your strength and skills.
---
Yoga for Climbers
Freya, one of our climbing team, is also a yoga teacher. She has found that the flexibility and control gained from yoga can really support your skills in climbing, it is also good in avoiding injuries and giving you a different mental approach.
---
Useful Resources
We have some great resources including an Online Training Library and a growing blog with articles from our team and other climbers at City Bloc that might help you progress.