We want you to love climbing as much as we do, so we've got everything you need to build confidence and skills. On this page you will find the next steps you take to get started at City Bloc, and our resources that can help you as a beginner climber. If you're not a new climber, just new to City Bloc, please simply complete our Induction Form here.
Had a taster session today and Dan was a fantastic coach despite us being complete novices. Really enjoyed it and would recommend to all newcomers.

Becky s. april 2019
Your Climbing Induction
You will watch our induction video and then be asked some questions. At the end you will complete our Induction form and then you are ready to book.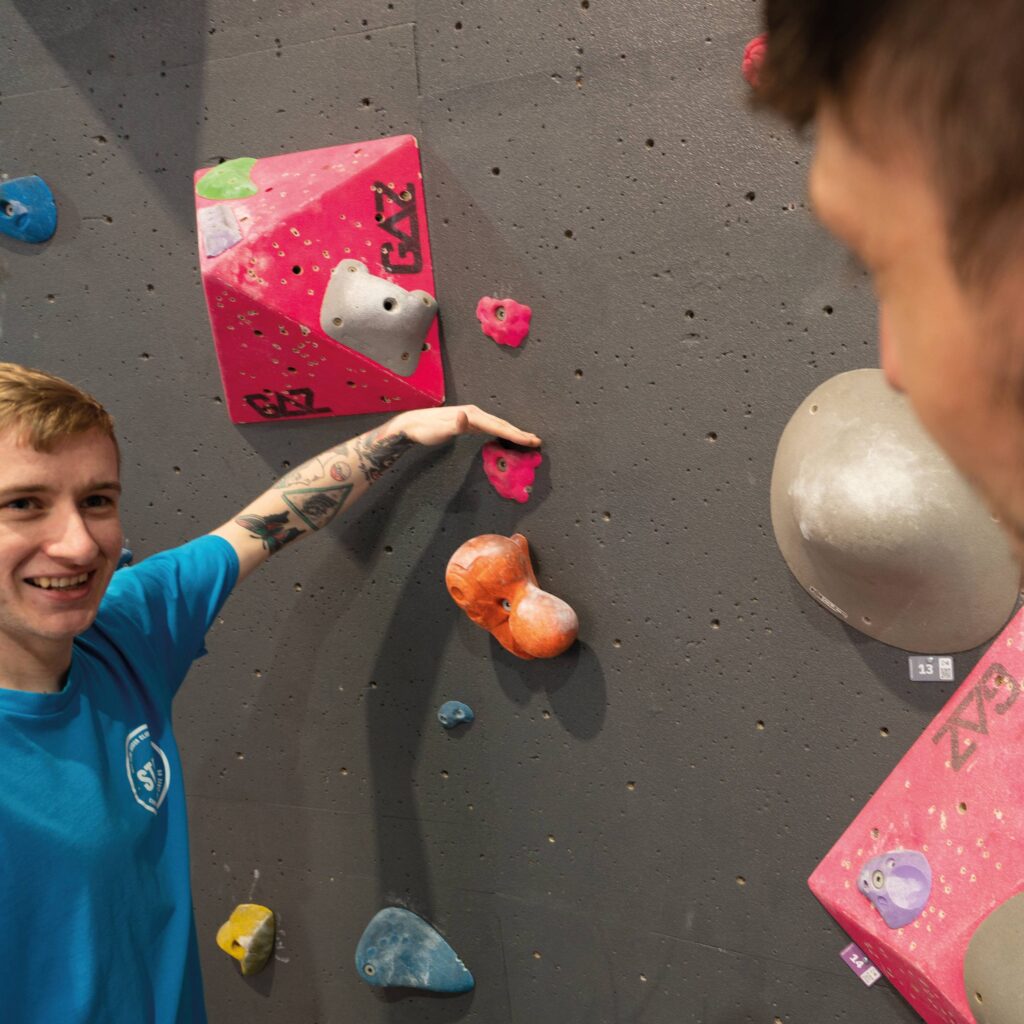 Beginners Coaching
As a result of Covid-19 we are unable to run our usual group sessions. However we are now running One to One Beginners 30min Coaching sessions at weekends. You will then get a 90min climb after your session.
Useful Resources for a Beginner Climber
Starting something new is scary, so we want to do everything to put you at ease with our useful post which pulls together all the best information about beginning bouldering and climbing. We hope you find it useful.
You also might also want to check out our Frequently Asked Questions page as lots of typical questions are answered there.
Hadn't done any climbing before but the guy was very friendly and helped us getting started and showed us what to do. There was lots of routes to do, we didn't even get through all the beginner ones! Would definitely recommend.

James R. november 2018